SUSAN QUACKENBUSH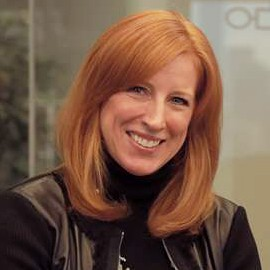 Sue Quackenbush is the Chief Human Resource Officer for Vonage. Sue has 27 years of experience, spending 19 years in human resources and eight years in corporate finance. Prior to joining Vonage, Sue was Chief Human Resources Officer at Presidio, Inc. Prior to that, Ms. Quackenbush was Vice President of Human Resources at DMG Information & Events and earlier, Head of Human Resources, Global Banking & Financial Markets, for BT (British Telecommunications).
She has held leadership positions for a number of major corporations including Thomson Reuters, Daily Mail and General Trust, and British Telecommunications. Earlier in her career she worked at R.H. Donnelly, Honeywell, Inc. and Ford Motor Company. Currently at Presidio Sue is responsible for Presidio's HR and Recruitment functions and is responsible for Presidio's destination workplace initiative. Sue holds a MBA in finance from Drexel University and a degree in environmental and business economics from Rutgers University, Cook College.
Sue was published in the book, Inside the Minds, Best Practices for Driving Employee Engagement, and has published articles on various leadership topics, including in Fortune Insiders. Sue was also featured in the ExecBlueprints series, published by Aspatore Books. Most recently, Sue was profiled in the newly-published book, The Internet of Women, which catalogs personal narratives and case studies of women around the world who illustrate the trend of bringing the modern workforce closer to gender equality than it has ever been. Sue frequently speaks at conferences and webinars on the subjects of employer branding and the importance of strategic thinking in the future roles for professionals leading human capital assignments.
When she isn't absorbed on a conference call, she spends time working at Paterson New Jersey's Farmers Market supporting her family's farm, learning how to lift a dumbbell correctly at the gym, and trying very hard not to be the worst golfer in New Jersey.