At The Jillian Fund, we believe that children facing life-threatening and life-altering illnesses should never face them alone.
Our objective is simple: provide financial support during a time of crisis to allow family members to better focus on supporting their sick child.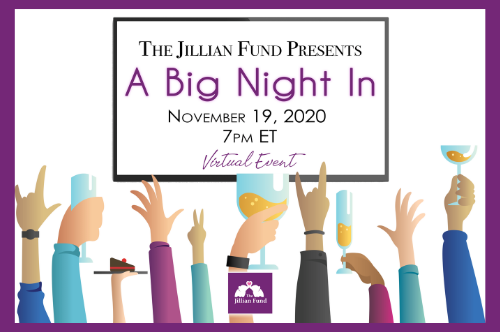 Join us for our A Big Night In: The Jillian Fund Virtual Gala, on November 19 at 7 p.m. Eastern.
—Jillian's Dad, George Gorman

"When you are with your child alone in the hospital at night, when all goes silent except for the sound of the machines and the procedures that wake them up, when they turn their head and can see you are there . . . you see the love in their eyes, you feel the comfort in their heart."