STEPHANIE CISNE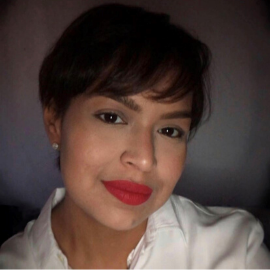 In 2014, while attending Penn State University, Stephanie was diagnosed with Acute Myeloid Leukemia. She was forced to leave her studies and quickly began a harsh course of treatment. After receiving many rounds of chemotherapy, Stephanie received a bone marrow transplant that would undoubtedly give her a second chance at life. She had many complications afterwards that were detrimental to her health and faced new obstacles in which she had to overcome. 
Years into her recovery, Stephanie continues to hold on to her faith and hope that one day cancer will no longer hold the lives of young adults hostage as it once did with her. The road to recuperation has not been an easy one, but it's not holding her back from fulfilling her life goals. Stephanie is currently attending Rutgers University and receiving dialysis three times a week, while also treating a heart and lung problem. She also volunteers her time to share her story of hope to those battling cancer like she once did.
Stephanie's family was a beneficiary of The Jillian Fund. Her story rings similar to that of Jillian Gorman. She hopes to help the fund grow and bring awareness for those families going through tough times. She wants her story and Jillian's story to not be in vain. Striving everyday to help those children who need it and have the support needed to fight such a critical illness. She brings perspective, warmth and compassion to her role as trustee, and we are very grateful for her board service.