TJ Caleca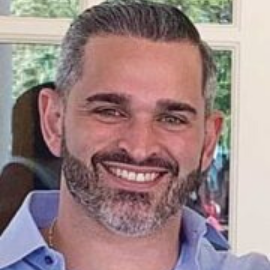 TJ is President and Founder of ProudLiving Companies, LLC, which owns and manages 1000+ multi-family units in Northern New Jersey. The company is dedicated to providing first-class service to all of its residents. Together with its affiliate ProudLiving Realty, LLC, the company works to enable its tenant base to purchase their own homes. Affiliate ProudLiving Development focuses on identifying, acquiring and entitling underutilized property in New Jersey and repositioning that property to its highest and best use. It has more than 4,000 residential units in its pipeline, including 250,000 square feet of boutique retail space, all in transit-oriented areas.
TJ also heads the ProudLiving Foundation to serve local communities. 
He is a graduate of St. Joseph Regional High School in Montvale, where he serves on the Board of Advisors and its Facilities Committee.