Info on The Ride for Jillian and Harley Raffle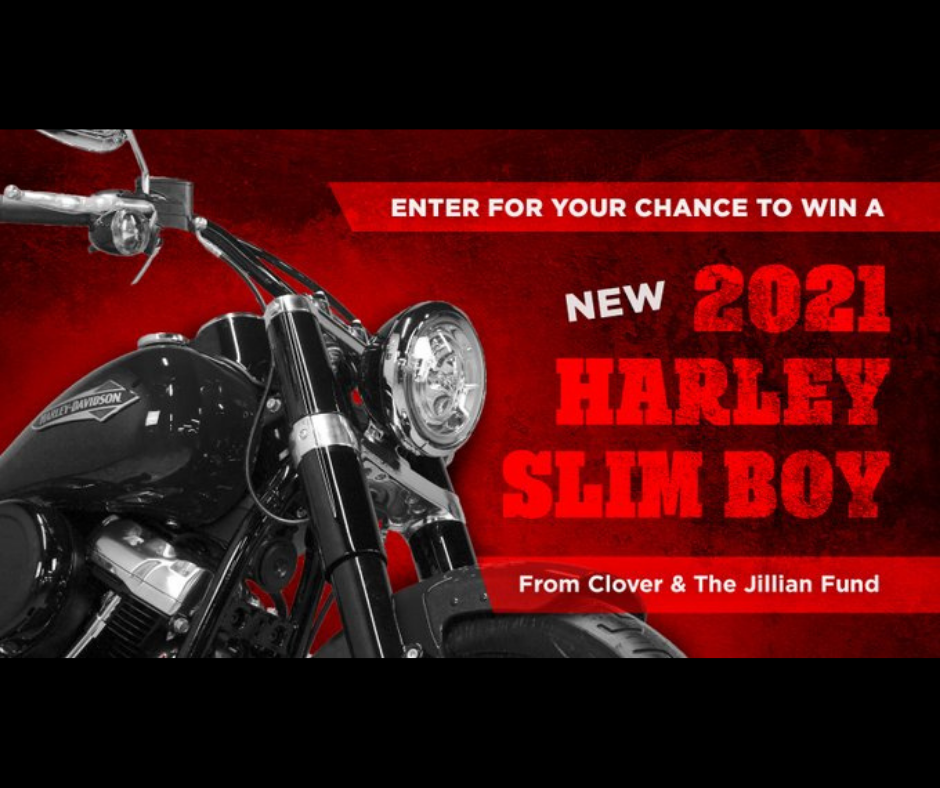 Dear Friends:
We are thrilled to share that The Patriot Pack will ride again next month, to support The Jillian Fund and raise awareness for veterans.
The Ride will kick-off in Chandler, Arizona on Saturday, May 15. Along the way, the Pack will stop at imaging dealers, and will also visit with West Virginia's last surviving Tuskegee airman. The Pack will travel to Richmond, Virginia before heading home on May 26. In total, the Ride will total almost 5,000 miles round-trip!
There are many ways to support The Ride; more details can be found at the Pack's website. You can also read out to Pack members Mike Stramaglio or Andy Slawetsky.
We are also very thankful that Clover Imaging Group, for the sixth year in a row, is donating a Harley as a raffle prize. This year's bike--pictured below--is the 2021 Harley Softail Slim, valued at over $18,000. Tickets can be bought now through August 19, when the winning ticket will be drawn at the 2021 BTA National Conference in San Diego, California. To buy a $25 chance to own one of these iconic motorcycles, contact Bob Goldberg at rcg427@gmail.com or call 847-226-3254. Also special thanks to Mars International, for providing the "Mars Rover," the RV that serves as a support vehicle for the riders.
As always, we are grateful to all who have donated to The Ride and to The Jillian Fund. We continue to expand our outreach; this month, we provided financial assistance to families of children in the NICU. One mom is using the support to buy bassinets so she can bring her twins home; another who lost her job due to the pandemic will be utilizing the aid for formula for her daughter, who was born at 24 weeks and weighed just over a pound at birth.
Thank you for all you continue to do to provide support of our mission of assisting families of children with serious health conditions. It makes a difference every day.
Stay safe and be well,
Bill McLaughlin
Chairman, The Jillian Fund