Save the Date: Next In-Person Gala April 6, 2022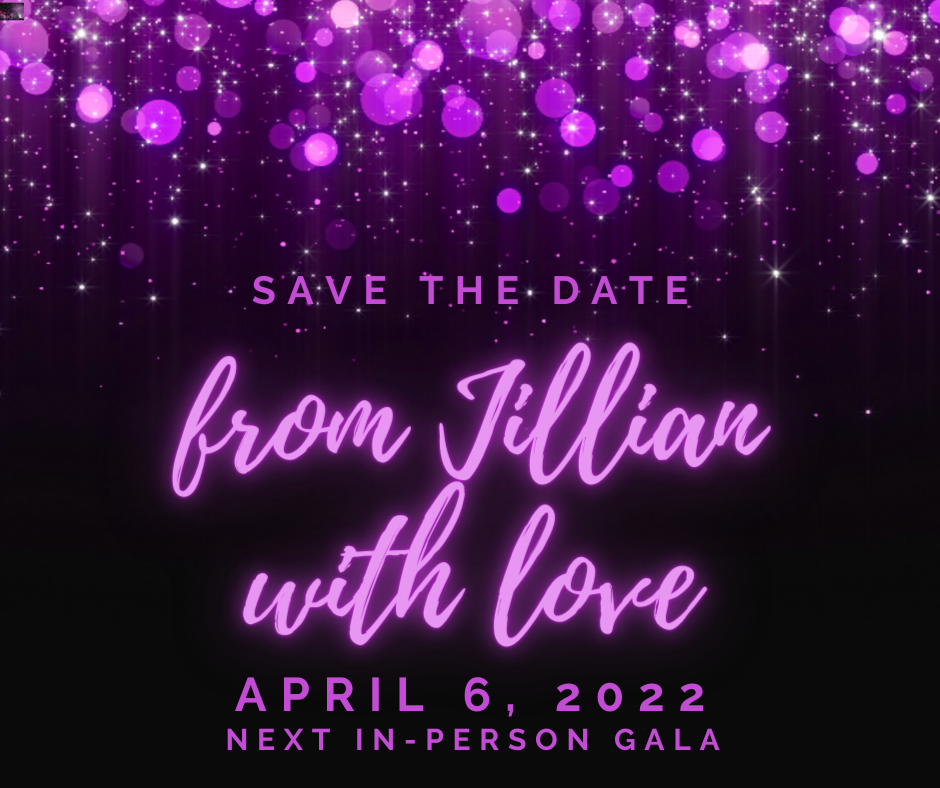 Dear Friends:
As the pandemic continues to alter life around the globe, all of us at The Jillian Fund want to let you know how grateful we continue to be for your support of and investment in our mission.
While I believe brighter days will soon be here, out of an abundance of caution we have made the difficult decision to postpone our 2021 gala, which was slated for October, to Wednesday, April 6, 2022. Our subsequent galas will continue to be held in the spring.
We believe this shift of six months will enable us to more safely gather together in person. We truly cannot wait to see all of you again!
We are developing plans to share our story with you this fall; more details will be released at a later time. Although we have postponed our event, we hope we can still count on you for your support in 2021! The need for funding has truly never been greater. Our partner hospital, the Joseph M. Sanzari Children's Hospital, has seen a spike in the number of patients who are experiencing life-threatening conditions; five families who we have supported have recently lost their children to their disease. And we continue to see families who have been economically impacted by COVID-19. If you are able, we hope you will consider donating at this time. You can even set up a monthly donation to ensure you are supporting our families all year long.
I also want to take a moment to acknowledge the passing of Paul Youngberg, a member of the Patriot Pack--the organization that, pre-COVID, rode cross county to raise funds for and awareness of The Jillian Fund as part of the annual Rolling Thunder Demonstration Ride.
Finally, yesterday The Jillian Fund acknowledged the anniversary of Jillian's death on our social media channels. We are so honored to serve families in her memory. If you don't follow us on social media, please see the links at the bottom of this email.
Stay safe and be well,
Bill McLaughlin
Chairman, The Jillian Fund