A Note from Bill McLaughlin Regarding COVID-19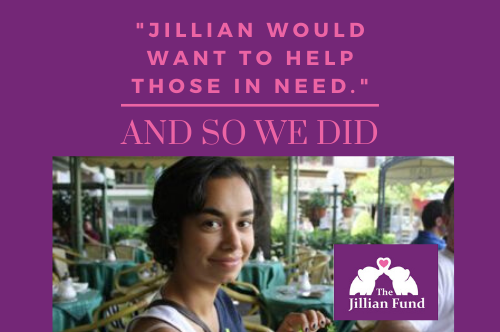 I know you have received many such messages in recent days, and I want to briefly share with you our response to the COVID-19 pandemic.
As you may have seen on our social media channels last week, our partner hospital, The Joseph M. Sanzari Children's Hospital, reached out to us to see if we would be able to provide gift cards to families in need receiving treatment there. The social work team was witnessing a large uptick in the number of families who suddenly had no income coming in due to mass closures impacting so many industries. While this is outside of our "standard operating procedure" of paying, on our families' behalf, rent, mortgages, utilities, car payments and other expenses, it is 100 percent aligned with our mission of supporting families who are facing the reality of managing life with a sick child. This action will allow many families to make sure there is food on their tables this week.
George Gorman, Jillian's dad and our Chief Ambassador, said of our decision to help: "Jillian would want to help those in need." So we did.
The reality is, The Jillian Fund was able to respond to this request due to the generous support of our corporate partners and donors. We could not have helped these families without YOU. We know this is a difficult time for many. On behalf of all the families we serve, both this week and throughout the year, I want to thank you for your support, a beacon of light in a very difficult time in our world's history.
Please keep our Jillian Fund families in your thoughts in the coming weeks. Families with children who are ill are navigating many additional challenges, such as staying safe in a hospital setting, receiving essential treatments for diseases like cancer and leukemia when medical resources are stretched so thin, and keeping a child who is immune compromised due to these treatments safe from an invisible enemy.
Meanwhile, we will continue to keep all of you in our thoughts. Be safe.
With thanks,
Bill McLaughlin
Chairman of The Jillian Fund
Quicklinks: