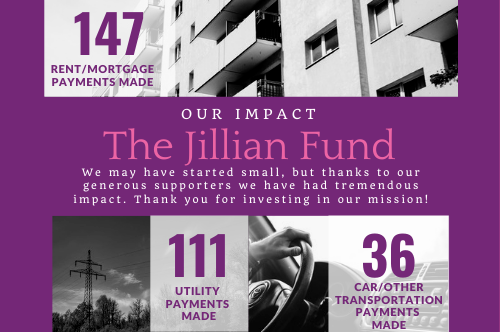 The Jillian Fund is growing! Since 2014, because of the generosity of our corporate partners and donors, the organization has helped nearly 200 families and raised more than $2 million. What does that mean for the families we have served? Since inception, The Jillian Fund has paid:
147 rent and mortgage payments
111 utility payments
36 car/other transportation related expenses
12 insurance payments
and other expenses, including childcare and property taxes.
By covering these expenses, we enabled parents to take the time they needed away from work to be with their children as they battled life-threatening and serious illnesses.
In addition, we fund a part-time social work position at the Joseph M. Sanzari Children's Hospital, which provides support and linkages to other resources for our families.
Want to help us do more? Make a one-time or recurring donation today!