Spring 2018 - The Jillian Fund Continues to Bloom!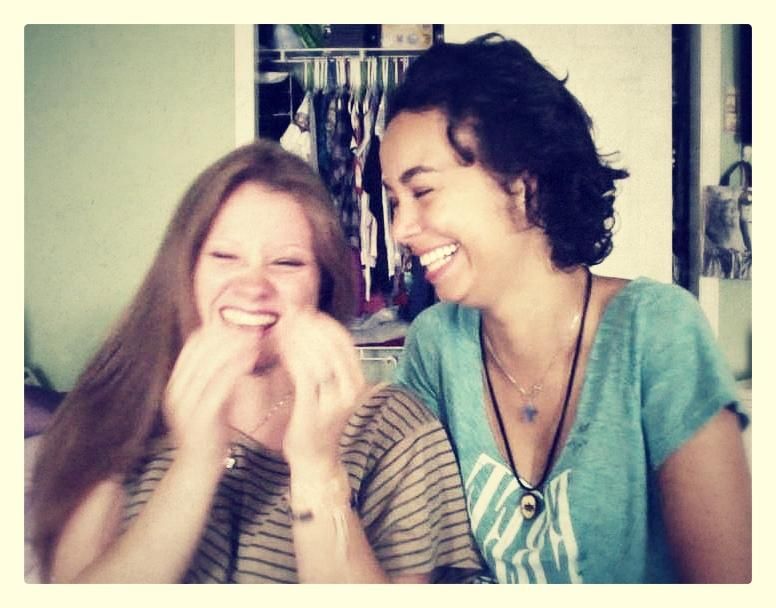 As Spring approaches, we want to update you on what's happening at The Jillian Fund.
First and foremost, we want to thank you for your support! It's only with your support that we can provide the financial assistance that is so badly needed by so many families.
2017 was our most successful year yet, both in terms of the money we raised as well as the support we were able to provide to families with critically ill children at the Joseph M. Sanzari Children's Hospital at the Hackensack University Medical Center. The work being done at the hospital is truly amazing and we are honored to be a part of the process of healing sick children.
2018 will be another great year for The Jillian Fund as we hold our 5th annual gala on October 24th and The Ride celebrates its 3rd annual trip supporting TJF in May.
THE RIDE
In 2014 Michael Stramaglio, President and CEO of MWA Intelligence, led a small group of motorcycle riders – the Patriots Pack – across the country to join the Rolling Thunder organization and its effort to commemorate veterans who are missing or were killed in action. Mike also used the ride as an opportunity to advance a personal cause of his: raising awareness for the fight against cancer.
Two years later Jillian's incredible story was shared with Mike, and in 2016 the Patriots Pack adopted The Jillian Fund as its cause for The Ride. The response of other riders and industry participants was overwhelming.
What initially started out as a couple guys riding bikes cross-country for a cause has quickly evolved into a unifying event that an industry has embraced whole-heartedly. This will be the third consecutive year that the Patriots Pack will raise awareness for The Jillian Fund, as 15 riders will share Jillian's story, commemorate our veterans and take part in Mike's last ride with the Patriots Pack. We are honored that Mike and the Patriots Pack have given so much support to – and have helped raised awareness of – The Jillian Fund. Thank you Mike!
The Ride will begin at MWA headquarters in Scottsdale, AZ on Thursday, May 17, 2018 and end on Sunday, May 27, 2018 in Washington, D.C. During that time, the group will visit the following dealerships and manufacturers: Muratec, Datamax, ACDI, Memphis Communications Corporation, Milner, Cobb Technologies, and Stone's Office Equipment.
To learn more information about the ride, its schedule and how to donate, please visit: http://ride.mwaintel.com
OUR MISSION
As of the date of this update, The Jillian Fund has provided financial assistance to 112 different families at the Joseph M. Sanzari Children's Hospital at the Hackensack University Medical Center. The number of families needing assistance is overwhelming, and we are grateful for your support that makes our ability to help these families possible. Your donations recently helped the family of one-year old identical twin boys, Matias and Samuel.
Matias and Samuel were diagnosed at birth last year with Wiskott-Aldrich syndrome, a condition characterized by abnormal immune system function and a reduced ability to form blood clots. They were referred to the Children's Cancer Institute at Hackensack University Medical Center in Hackensack, NJ for a bone marrow transplant and are under the care of Dr. Alfred Gillio and Dr. Jennifer Krajewski.
Matias and Samuel began the treatment process by having weekly appointments at the outpatient clinic facility. They were then admitted to the hospital on September 21, 2017 and received their cord blood stem cell transplants on October 2, 2017. They remained inpatient until their stem cells established themselves and began to make new blood cells and their blood counts recovered. Due to post-transplant complications, they experienced an extended hospital stay for additional interventions. They were subsequently discharged on December 11, 2017 and are currently receiving outpatient treatment for post-transplant follow up.
There are many amazing tales about twins and their incredible bonding, and Matias and Samuel are no different. They exerted synergistic effect when they were together and greatly missed each other when they were separated due to infection control. During his inpatient stay, Samuel was placed in very restrictive isolation for a time and was not allowed out of his room for an extended period. When he was finally reunited with his brother, he immediately sought comfort from him, gently put his head on Matias's shoulder, finding comfort and support once again. They share a bond deeper than just brotherhood, they are each other's inspiration even at such an early age.
Having twins brings everything in doubles. Double the joy, double the comfort, and double the struggle. Ms. Quintana left her position as a medical assistant to care for the boys, leaving Mr. Quintana as the only source of income and making it difficult to make ends meet. Even though she devoted herself fulltime to caring for the boys, Ms. Quintana needed the help of the twins' grandfather to properly care for them during their inpatient stay.
The twins are now doing well and have continued to be followed closely in the outpatient clinic to ensure their continued health. Matias and Samuel are able to be at home and are happy and playful toddlers. The Quintana family showed great resilience in the midst of this long and difficult process. Thanks to the great support provided through The Jillian Fund, the parents were relieved of some of their financial burden and were more able to focus their attention on the care of their young boys.
OUR ORGANIZATION
The Jillian Fund is truly a grass roots organization. Our only fundraising expense is the cost of our annual gala, which last year generated gross donations of approximately $350,000! We work hard at being financially efficient: our administrative expenses, consisting of insurance, bank fees, website hosting etc. are about $2,500 per year, or about 1% of our net donations after deducting the cost of the gala. No one on The Jillian Fund board receives any compensation, and many services – from accounting and tax work to website support – are provided pro bono by our board members or their friends and associates.
The process of allocating and disbursing TJF funds to help families is compassionate, structured and disciplined. On a monthly basis, a HUMC senior social worker presents our Family Committee – TJF Chief Ambassador George Gorman, TJF President Susan Quackenbush and TJF Trustee Laurie Scofield – with a number of family cases for consideration. After diligence and discussion, consensus is reached on the funding allocations for the month. Each month, on average, we provide assistance totaling around $10,000 spread across multiple families. Funds are disbursed by Hackensack University Medical Center directly to family creditors such as mortgage companies, landlords, utilities, etc. The monthly meetings are heart wrenching, but Jane and our committee maintain the proper balance between the emotions of the situation and stewardship of your money.
One of our board's goals has always been to make The Jillian Fund a viable and sustainable long-term vehicle for providing financial support to families who find themselves having to decide between paying bills and taking time to care for a seriously ill child. Our board decided early on that one way to reach this goal is to retain a portion of the funds we raise each year, providing us with a cushion to enable us to maintain our support to families without interruption (stuff happens!).
We recently reached agreement with HUMC to deploy a portion of our excess funds in an exciting new program that will be unveiled at this year's gala. This program will directly benefit families at HUMC and increase the opportunity for TJF and other organizations to provide assistance to them, so we hope you can join us at this year's gala in celebrating this next step in our growth.
Without your support none of what we do would be possible, and we take our responsibility to you seriously. Our door is always open and we are happy to answer any questions you have about The Jillian Fund. We invite anyone with questions to contact Bill McLaughlin, TJF Chairman, at (917) 797-9934 or Susan Quackenbush, TJF President, at (551) 795-3026.